Srinivasu Chakravarthula – A Pioneer in Accessibility Advocacy in Southern India
Meet Srinivasu Chakravarthula, a trailblazer in the field of Accessibility and perhaps the first individual in Southern India to embark on a career dedicated to this vital domain. His journey into the world of Accessibility began in the year 2000, and it's been an inspiring tale of determination and passion.
Born in 1981 in the enchanting village of Injaram, nestled in the culturally rich East Godavari District of Andhra Pradesh, India, Srinivasu's life took an extraordinary path due to his low vision caused by a premature birth. However, he never allowed his visual impairment to hinder his aspirations or define his identity. With unwavering support from his parents, dedicated teachers, and loyal friends, he always felt equal to his peers, never letting his condition set him apart.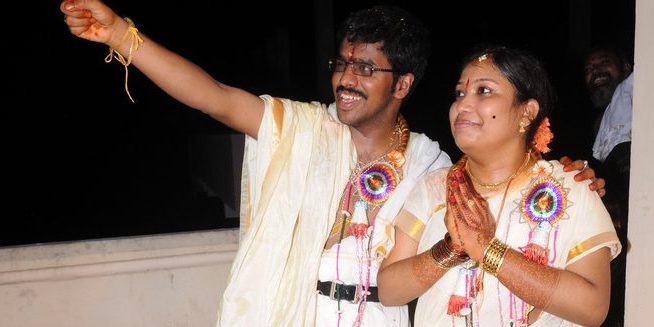 Srinivasu's remarkable zest for life and learning knows no bounds. He has not pursued a master's or even a graduate degree, yet his indomitable spirit propels him to pursue greatness in his chosen field. His interests are as diverse as they are enriching – from engaging in friendly carom and chess matches to immersing himself in the soul-soothing melodies of Carnatic classical music. He finds inspiration in spiritual lectures and strives to integrate their teachings into his life. Believing that Hindu traditions are a treasure trove of scientific wisdom, he is passionate about exploring this connection.
Srinivasu's creativity finds an outlet in his blogs, where he shares his insights and experiences. He values the simple joys of life, often taking long contemplative walks and enjoying the serenity of swimming. His life is a testament to the power of resilience and the boundless potential that resides within each individual, regardless of their circumstances. Srinivasu Chakravarthula is not merely a person with a disability; he is an embodiment of courage, determination, and the human spirit's limitless capacity to soar above challenges.
Director of Accessibility at Watermark
Lead Accessibility Consultant, Informatica (2016-2019)
Senior Accessibility Consultant, Deque (2015-2016)
Senior Technical Architect, HCL Technologies (2014-2016)
Senior Accessibility QA Lead, PayPal (2012-2014)
Senior Inclusive Design Manager, Yahoo! (2009-2012)
Accessibility Tester, Access Consultant, Marketing Executive, BarrierBreak (2005-2009)
Teacher (Computer Science), The Manik Public School (2003-2005)
Project Leader, InforaysTechnologeis (2002-2003)
Project Manager, Shri. Manik Prabhu Shikhan Samiti (2001-2003)
Computer Instructor & Braille Press Operator, The National Association for the Blind, Karnataka Branch (2001-2003)
Office Assistant, Sekhsaria Exports
Interests
Reading Literature
Listening to Carnatic Classical Music
Preaching and Practicing Hindu Dharma
Chess and Carrom
Swimming
Walking (I walk about 10kms a day)
Blogging & speaking
Awards
Yahoo! Ratna (2010)
NCPEDP – MphasiS Universal Design Awards (2013)
INFAStar (2019)